December 2018
| Mon | Tue | Wed | Thu | Fri | Sat | Sun |
| --- | --- | --- | --- | --- | --- | --- |
| | | | | | 1 | 2 |
| 3 | 4 | 5 | 6 | 7 | 8 | 9 |
| 10 | 11 | 12 | 13 | 14 | 15 | 16 |
| 17 | 18 | 19 | 20 | 21 | 22 | 23 |
| 24 | 25 | 26 | 27 | 28 | 29 | 30 |
| 31 | | | | | | |
Calendar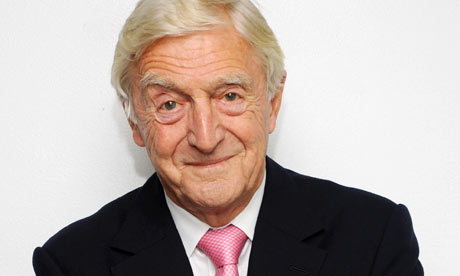 Basics
Name:
Cmdr. Michael Winthrop Landry, MD
Age/Date of Birth:
28 February 2319
Race:
Human
Gender:
Male
Department:
Medical
Appearance
Skin Complexion:
Caucasian/white
Hair:
White (Originally brown)
Eyes:
Blue-grey
Weight:
170 lbs
Distinctive features:
Walks with a cane, Southern American accent
Personality:
Gruff, calm under pressure, somewhat sarcastic; Michael has little tolerance for on-duty slacking-off or for general foolishness, and takes his work extremely seriously. His bedside manner, however, is far warmer than his general personality, though he retains a very sarcastic sense of humor. Off-duty, he enjoys spending time with his wife, Sarah, and the two can often be found on the holodecks playing tennis or polo. A student of Leonard "Bones" McCoy, he has been known to respond to inquiries outside his area of expertise with "Dammit, Captain, I'm a doctor, not a ___________!"
History/Background
Parents:
Phillip and Marie Landry
Siblings:
None
Marital Status:
Married; wife, Cmdr. Sarah Landry (StaMed Ret.) (née Rosenberg, New York City, 2327; m. 2351)
Personal History:
Michael Winthrop Landry was born in early 2319 to Phillip and Marie Landry (née Winthrop-Lafayette) of New Orleans, Louisiana. His father was a longtime civilian employee of Starfleet Medical, and spent long periods of time away from his wife and son in San Francisco, while his mother was a schoolteacher in the city of New Orleans. As a child, Michael developed an intense interest in science, and that passion drove him to apply to Starfleet in 2341. A firm dedication to pacifism led him away from Engineering and Tactical and into the Medical field because he "preferred to put people back together, rather than tear them apart." He graduated from Starfleet in 2344 and spent a year interning with the cybernetics research department at the Academy before receiving his first shipboard duty on the USS Aegean as an Assistant Medical Officer.
His six years aboard the Aegean--a survey vessel charting spatial anomalies in the Alpha Quadrant--were thoroughly routine and unrewarding, and Michael longed for service in a ship-of-the-line, or at least in a more exciting duty station. The chance came with his reassignment to the USS Trafalgar (NCC-1805-B), which was tasked with patrolling the Romulan Neutral Zone. While the posting was supposed to be routine, and generally was, the risk of incursion continued to increase as the years flew past. In 2358, a Bird of Prey testing a new style of cloaking device slipped past the Neutral Zone and the monitoring station and attempted to engage the Trafalgar in combat. The battle, the first incursion in almost a decade, saw the Trafalgar caught unawares and with her shields down. In the heat of battle, sickbay took a direct hit, killing the Chief Medical Officer and leaving Michael in charge of medical and triage operations in the middle of a fierce fight. Keeping calm under pressure, Michael seconded a holodeck as an emergency triage unit and began tending wounds while the damaged Trafalgar attempted an escape from its outmatched rival. His quick thinking and skill as a surgeon were credited with saving the lives of a half-dozen otherwise mortally wounded crewmembers, and on the Trafalgar's return to Starbase, Michael was awarded the Surgeons' Decoration, the highest military medical honour.
His work as Asst. CMO on the Trafalgar earned him the post of Chief Medical Officer aboard the USS Searchlight, a Galaxy class starship engaged in exploration, similar to her sister ship Enterprise. The posting was fairly routine, and gave Michael the time to publish a seminal work on comparative physiology, in which he posited that the humanoid species of the Alpha Quadrant quite possibly shared a common ancestor. The work, controversial in almost every medical circle, was nominated for the Carrington Award, the highest medical honour in the Federation, but it came second in the final voting in 2365. His work brought him to the notice, however, of ranking officials within Starfleet.
From 2365 to 2368, Michael was stationed on <<CLASSIFIED>> continuing his work on comparative physiology. At the conclusion of this duty station, he was awarded the Starfleet Silver Palm, the reasons for which have never been disclosed. He did return from <<CLASSIFIED>> somewhat changed, however, with a more hard-edged and somewhat more bitter attitude.
His final shipboard duty station was the USS Utopia, another scientific and exploration vessel. The ship was diverted to participate in the Battle of Wolf 359, where a sense of deja vu overtook Michael as the Utopia was heavily damaged during the heat of battle, and he was forced into yet another triage situation using a requisitioned holodeck. He was among the surgeons tasked to de-assimilate Jean-Luc Picard after his conversion into Locutus of Borg; his earlier training in physiology and cybernetics enabled him to reverse most of the assimilation process. He incorporated much of what he learned into the programming of the "EMH", an Emergency Medical Hologram, Starfleet Medical had designed in order to ensure a competent physician was available even if the CMO and medical staff were injured or killed in the line of duty.
In 2373, tired from more than thirty years of constant shipboard travel, Michael accepted a position as Dean of Medicine at Starfleet Academy, teaching courses in comparative and alien physiology as well as cybernetics and the emerging field of holomedicine. Greatly admired by students, Michael found the work enjoyable, but it lacked the earlier sense of adventure shipboard duty had entailed, and found himself longing for one last shipboard assignment. His advancing age, however, and the fact that he had never expressed interest in Command, meant a return to active duty was unlikely. He dedicated himself to medical research, completing a final book in 2380 on comparative physiology and cybernetics, with a special section devoted to the possible applications of holomedicine in solving cross-species medical problems. The book was awarded the Carrington Award in 2380, a year before Michael retired to New Orleans.
He intended to live his civilian retirement in private practice in New Orleans, a dream he had set aside in favor of joining the Academy forty years prior. The opening of the wormhole to the new galaxy, however, put an end to his retirement. The need for a physiologist to deal with any potential new forms of life meant that Starfleet reactivated Michael's commission, and he was assigned to the USS Janeway after much wrangling by various captains, and currently holds that position.
Michael is married to Sarah Rosenberg Landry, a nurse he had fallen in love with while serving on the Aegean. The two were married shortly before their mutual transfer to the Trafalgar. Unlike Michael, Sarah has retired from her position within Starfleet, though she has accompanied him on the Janeway as part of a deal with Starfleet for his reactivation.
Hobbies:
Tennis, golf, polo
Career Highlights/Medals:


Starfleet Medical, San Francisco, Earth (2341-2345)

Assistant Medical Officer, USS Aegean (2345-2351)

Asst. Chief Medical Officer, USS Trafalgar (2351-2358) [Starfleet Surgeons' Decoration, 2358]

Chief Medical Officer, USS Searchlight (2358-2365)

CLASSIFIED (2365-2368) [Starfleet Silver Palm, 2367]

Chief Medical Officer, USS Utopia (2368-2373) [Starfleet Medal of Commendation, 2369]

Dean of Medicine, Starfleet Academy, San Francisco (2373-2381) [Carrington Award, 2380 for work in cybernetics, physiology, and holomedicine]

Retired, New Orleans, Louisiana (2381-game start)

Chief Medical Officer, USS Janeway (game start-)

Out of Character
Player Name:
Zack
Instant Messenger addresses:
AIM: alwynlandry
Play-by Avatar:
Michael Parkinson
Medical - Cdr





Posts

: 4


Join date

: 2011-11-04


Location

: USA



Approved, welcome aboard.
Command - Captain





Posts

: 29


Join date

: 2011-11-04


Location

: United Kingdom



Similar topics
---
Permissions in this forum:
You
cannot
reply to topics in this forum